Collaboratively Understanding Biology Program of Kishore Bharati completed 1000 days of its Chatshaala and Home Labs on 14th December, 2022. The Home Labs model was exiting in CUBE even before pandemic however after Covid-19 Pandemic the Home Labs model become dominant in CUBE-KB along with online Chatshaala discussions and on its 1000 days occasion celebration took place by participation of Cubists from different parts of the country. In the celebration CUBE students prepared presentations and presented them to all audience in Chatshaala. The 1000 days celebration stated that its not a celebration for a day but a season which will continue as more participants join in Home Labs activities and create newer Home Labs and thus making it a Home Lab Movement.
The presentations took place on the topics of Moina, Butterfly and Phyllanthus model systems. These are commonly found organisms around us, and CUBE students are culturing them at their home labs and asking several interesting research questions. The presentations are example how frugal science labs can be developed in home conditions. How several experiments students perform are related to their curriculum and also how community can be build using online video conferencing and social media means to involve several students to get involved in learning science by doing. 1000 days of Home Labs is a Home Lab Movement which demonstrates how science can be done without any much sophistication from any part of country, at the same time a scientific culture and scientific temperament can be built through collaborative interactions, engagements, participation and practicing science from anywhere even beyond boundaries of classroom.
Poster of 1000 days Celebration of CUBE Chatshaala and Home Labs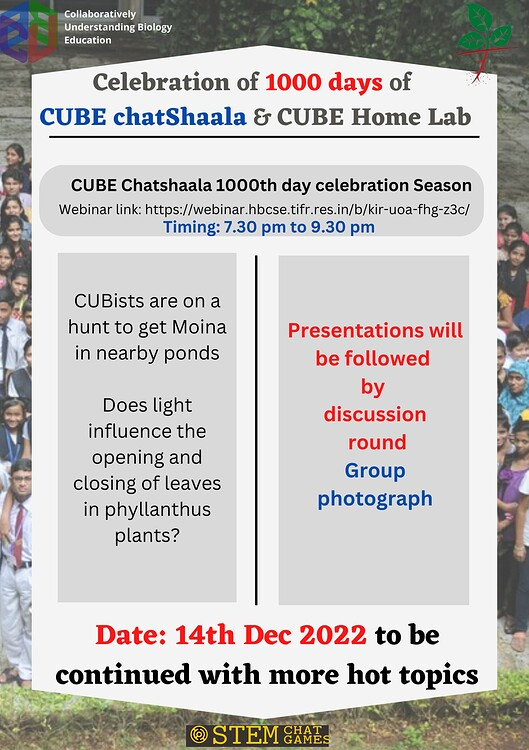 Group Photographs of Celebration of 1000 days Chatshaala and Home Labs event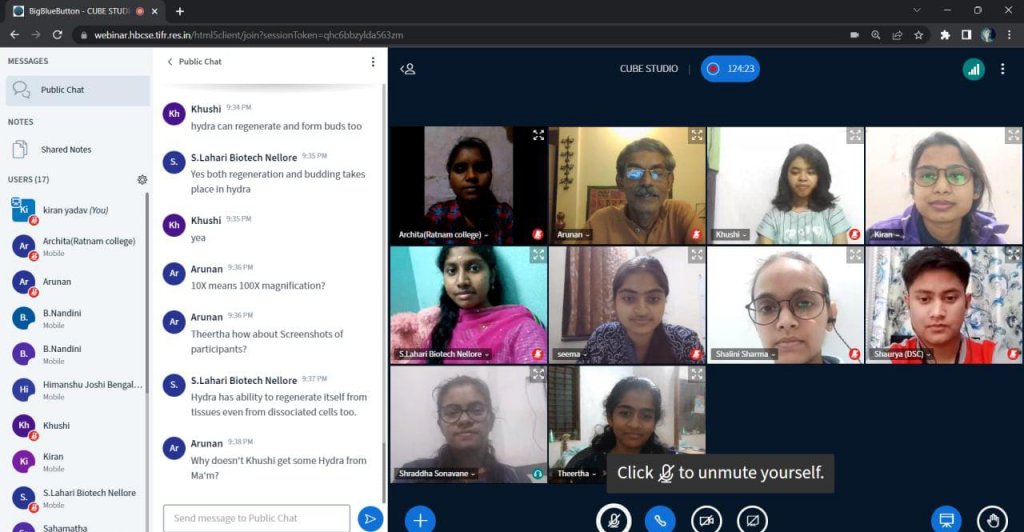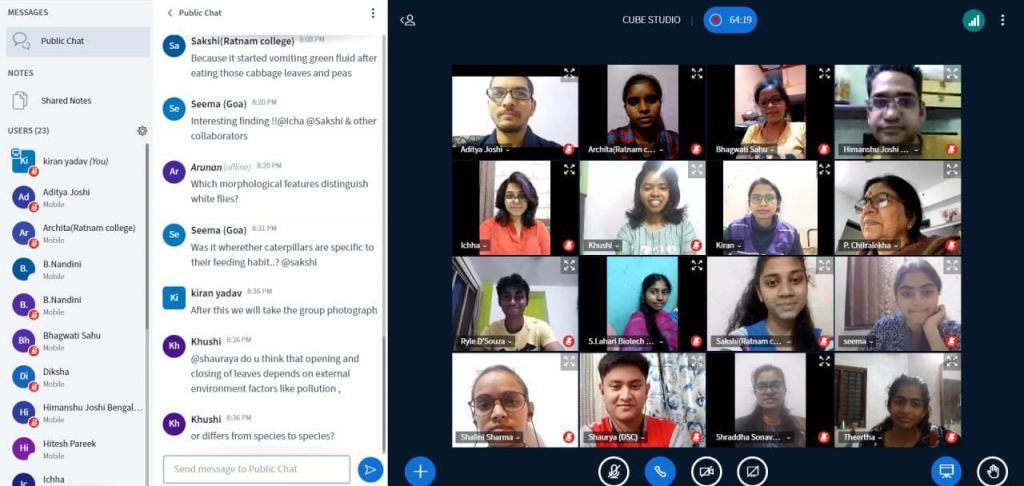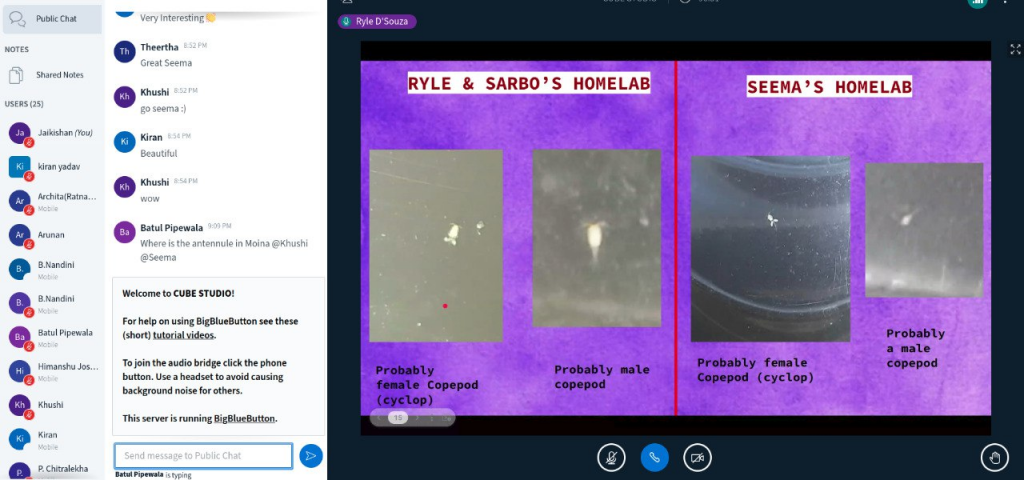 Video Recordings of Sessions from the Celebration
Sauraya and Lahari explaining how they designed the experiment for studying phyllanthus sleep-wake cycle: The Phyllanthus is a small plant that grows to a height of 15-20 cm and we often find phyllanthus plant In our nearby surroundings or along the sidewalks of the road
Sakshi is interested in studying the sleep wake cycle pf phyllanthus plant, during her observations she discovered a caterpillar on her phyllanthus and started cultivating it in her Home lab
Cubists are studying lifecycle of worms which sometimes you can find inside the pea pods, cabbage leaves bun while peeling them off. There are several stages of these worms (caterpillars) that one can study even at home labs, these caterpillars become adult like beautiful butterfly or moth or any other insect after few days
Seema is explaining how she collected water from pond in order to culture water flea Moina, the video shows how Cubists are finding possibilities to culture organisms in frugal conditions in home labs
In her presentation, Archita makes the following crucial points that distinguish Daphnia from Moina which are two different types of water flea, in the observations they made in their frugal home labs
The program saw an enthusiasm in students to continue the momentum of CUBE Home Labs activities and involve their friends, colleagues also in the movement.