CUBE National Meet, 2023 was organized in collaboration with K J Somaiya College of Science and Commerce, Somaiya Vidyavihar, Mumbai 1, and Somaiya Center for Experiential Learning (SCEL) between 20th & 23rd July 2023 at Somaiya Vidyavihar Campus. The event included 2-days workshop and a 2-days National meet. The participants from across different parts of the country which included students as well as teachers participated and engaged in the event. Somaiya College has started CUBE Lab and supported the program with its facilities and also assisted in organizing the program. The workshop included hands-on experimentation, field visit where students collected samples from nature, and also engaged in discussions and causeries, around the research projects undertaken by students using a variety of model systems.
The 2-days National meet involved presentations by each of the groups working on different research projects, the national meet was conducted in hybrid mode where participants who could not be physically present joined online, including veteran cubists from across borders joined, participated, engaged, and presented their work.
The National meet included presentations that focussed on work done by students in their Home Labs using organisms that are found around them such as Snails, Earthworm, Mango trees, Cuckoo, Cardamine, Phyllanthus and also showed how it can be done anywhere correlating it with gully cricket model of doing science.
The Award ceremony felicitated several cubists with awards in the names of eminent personalities who have contributed in the field of Science, Popularization of Science, and Science Education.
The collaborative work effort of CUBE members was visible in each of the presentations, presentations also involved simplicity of doing science, a sense of how experiments can be designed, how scientific methodology can be learned, and also how frontier research questions can be addressed by simple model system based work.
Students also presented goof-ups done by them during their work and how they learned and developed from them, they also presented how the Content of their Curriculum can be learned and understood by doing these investigative research projects.
The program ended with the importance and role of documentation and how CUBE encourages a culture of documentation, writing, researching, and debating which are important parts of scientific culture.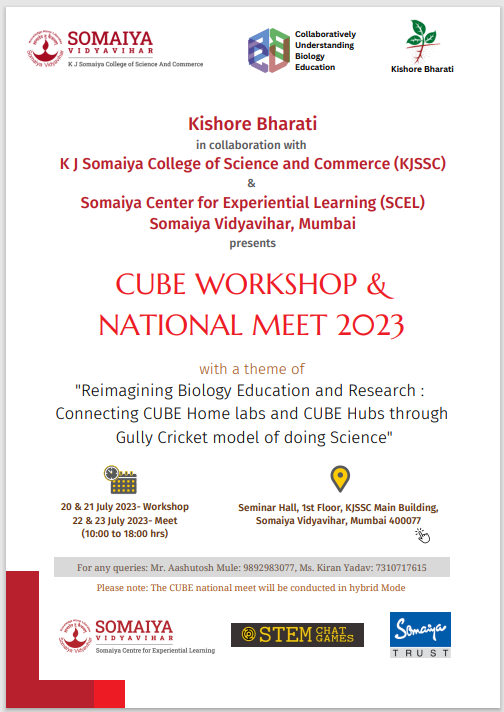 Group Photos of CUBE National Meet, 2023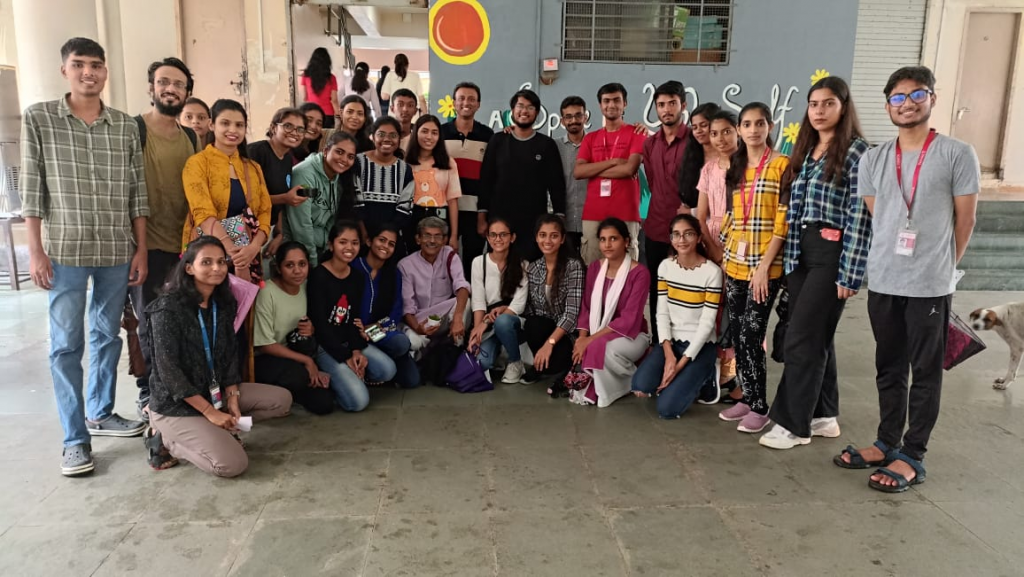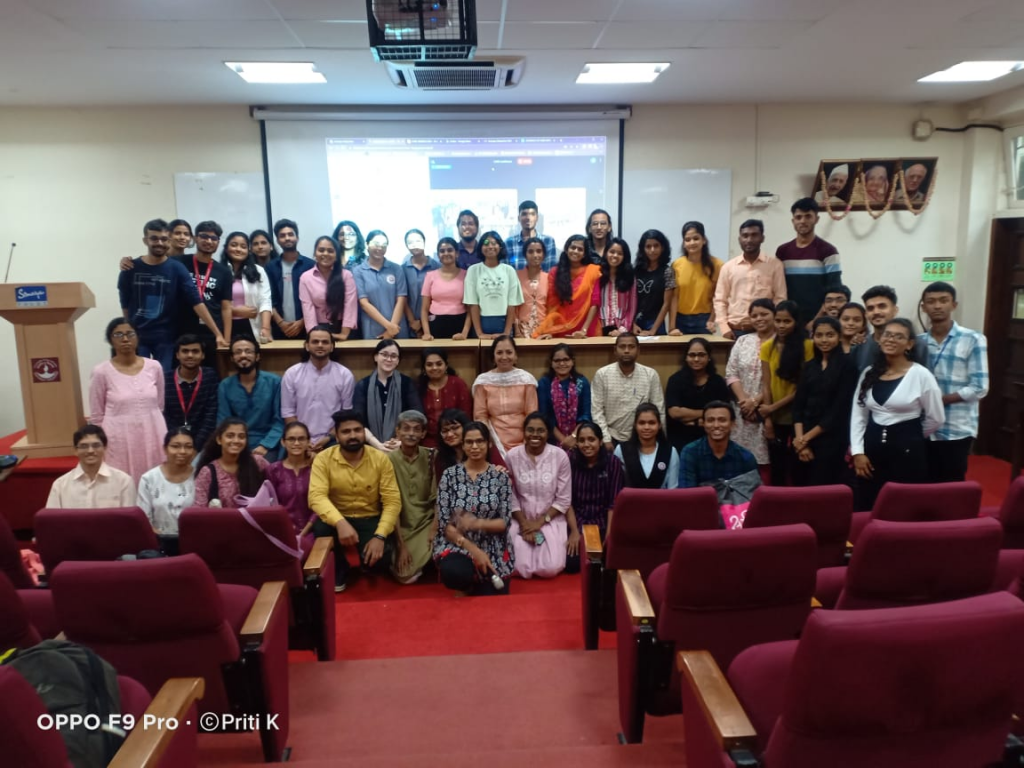 Students Performing Activities: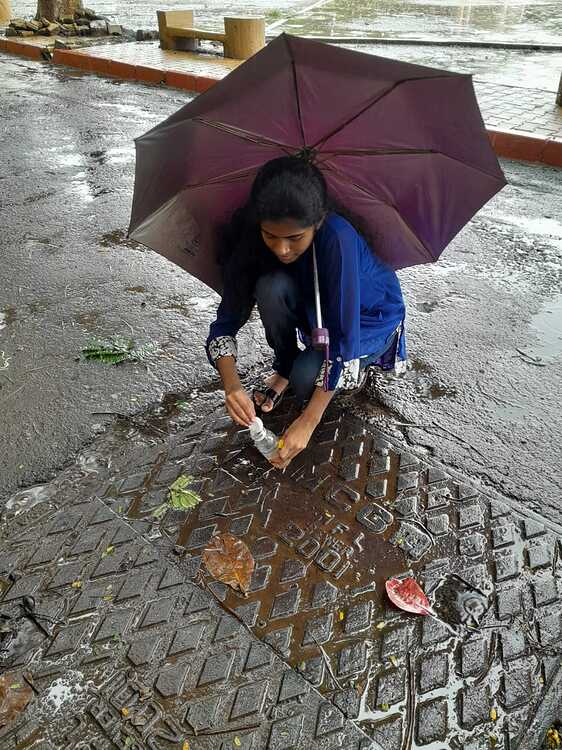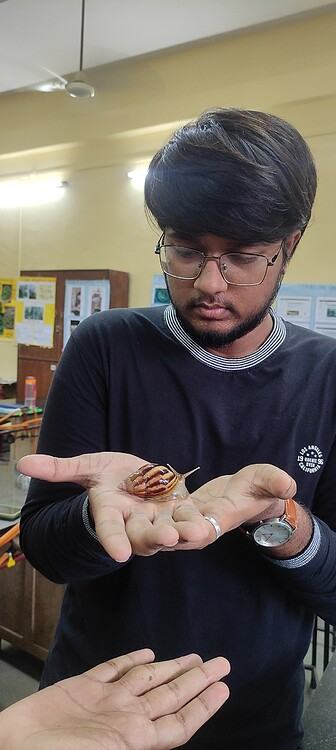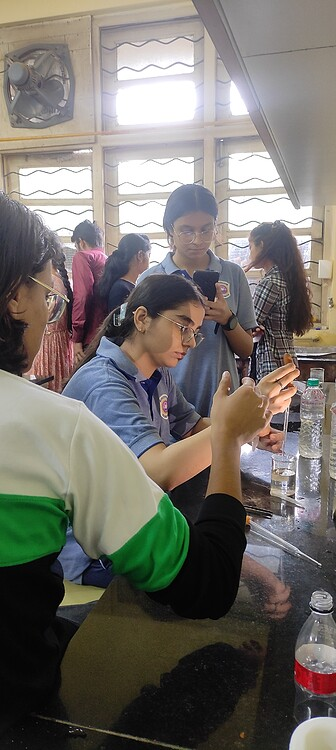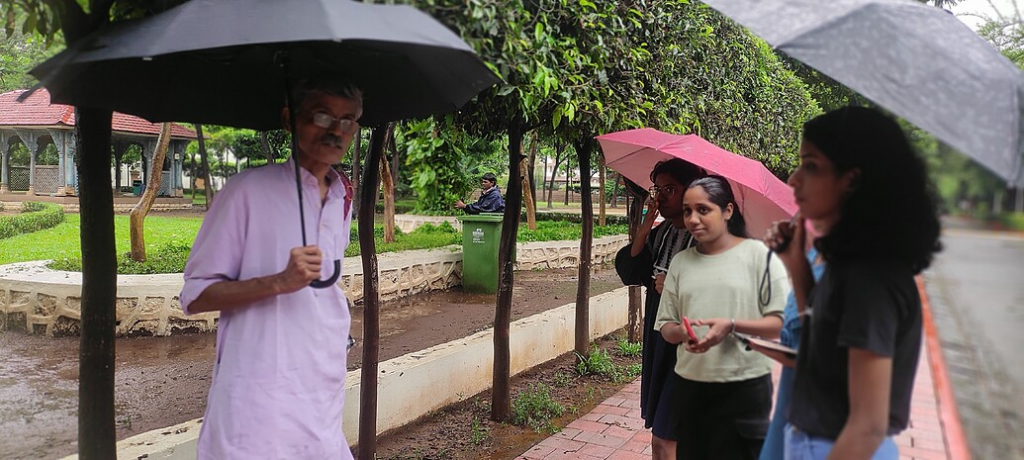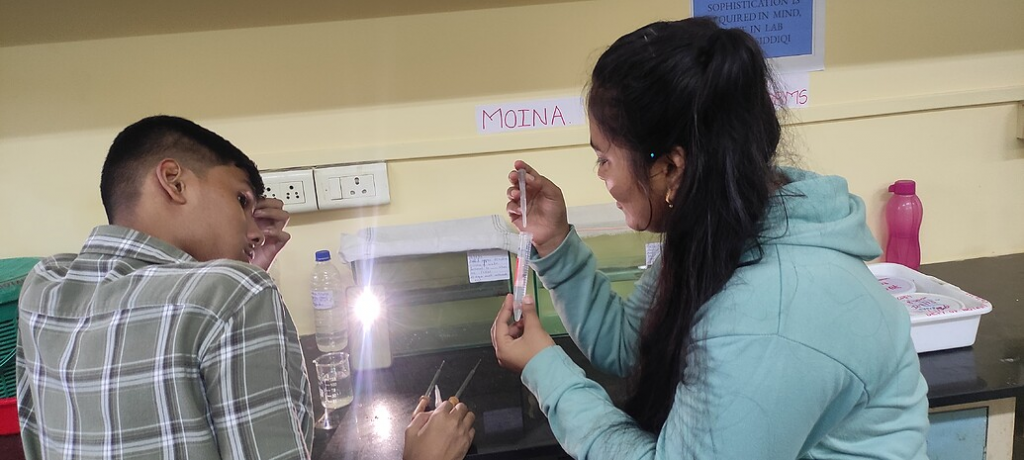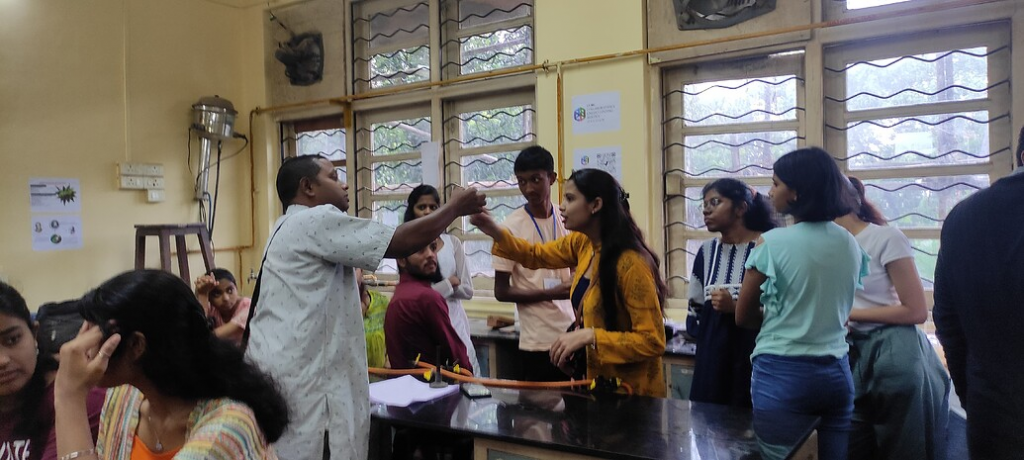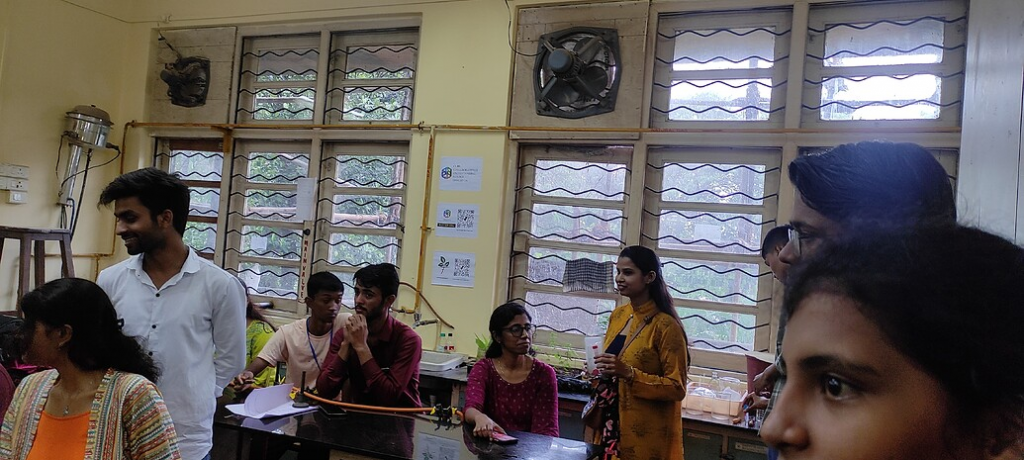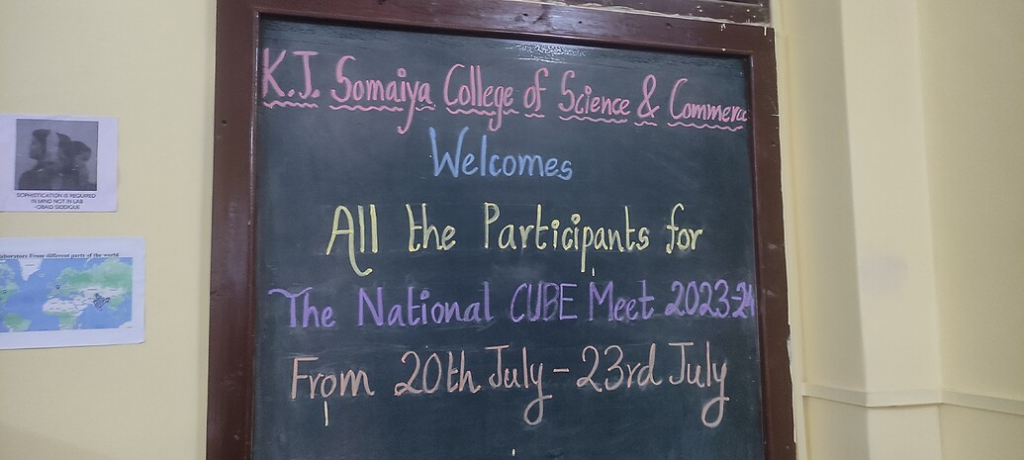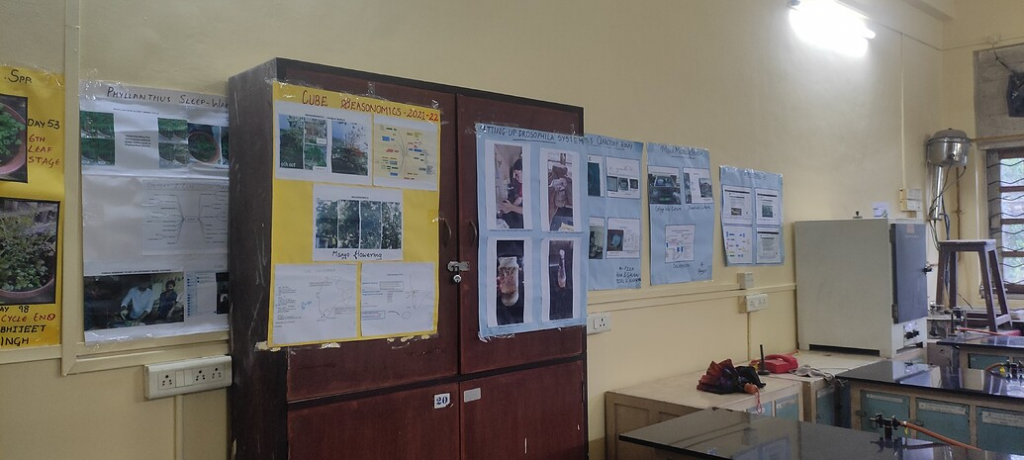 CUBE Members Presenting during National Meet, 2023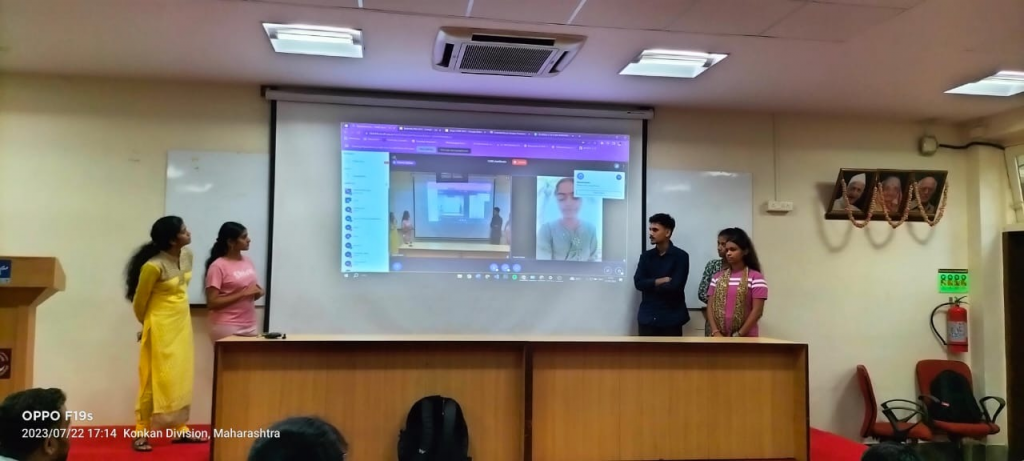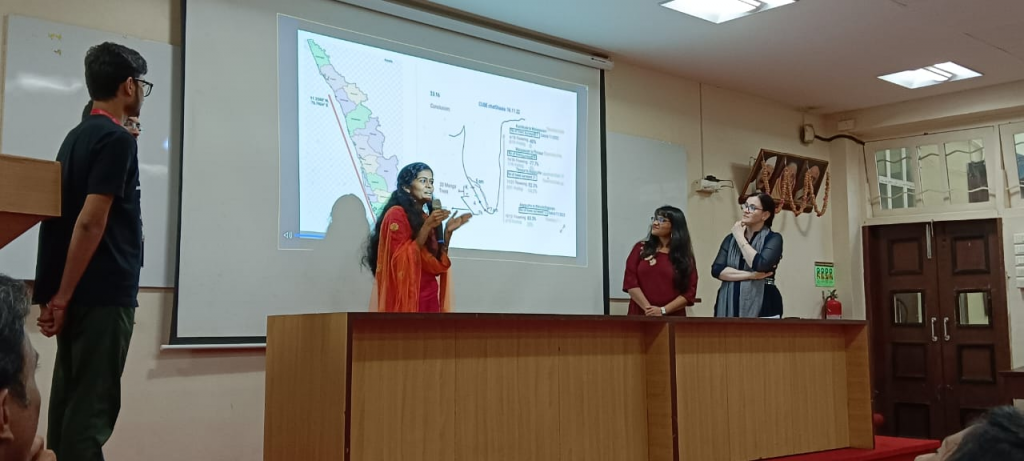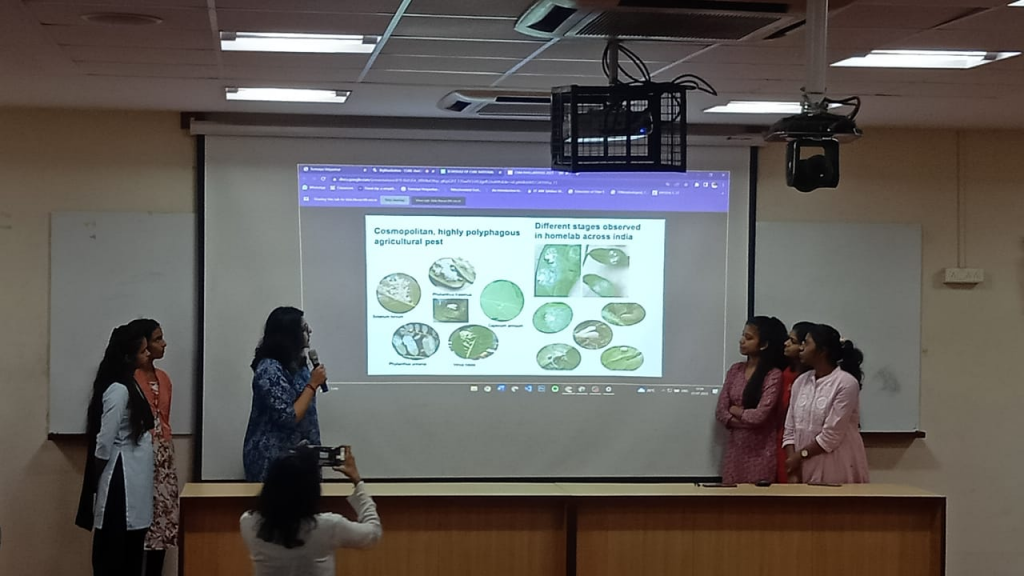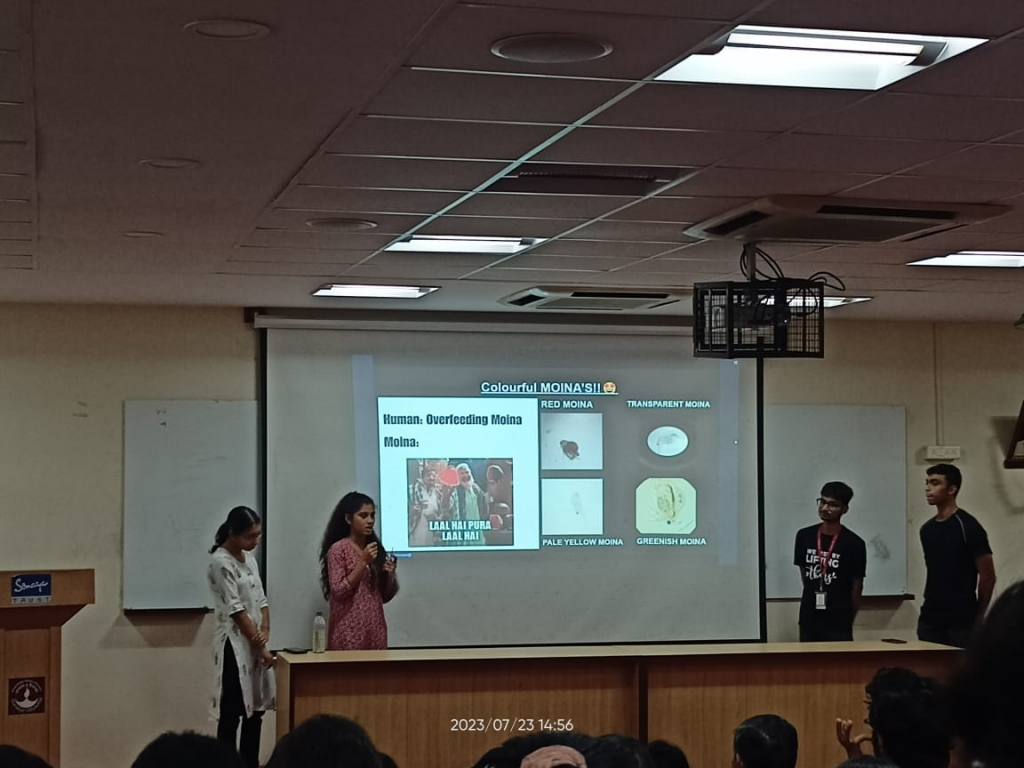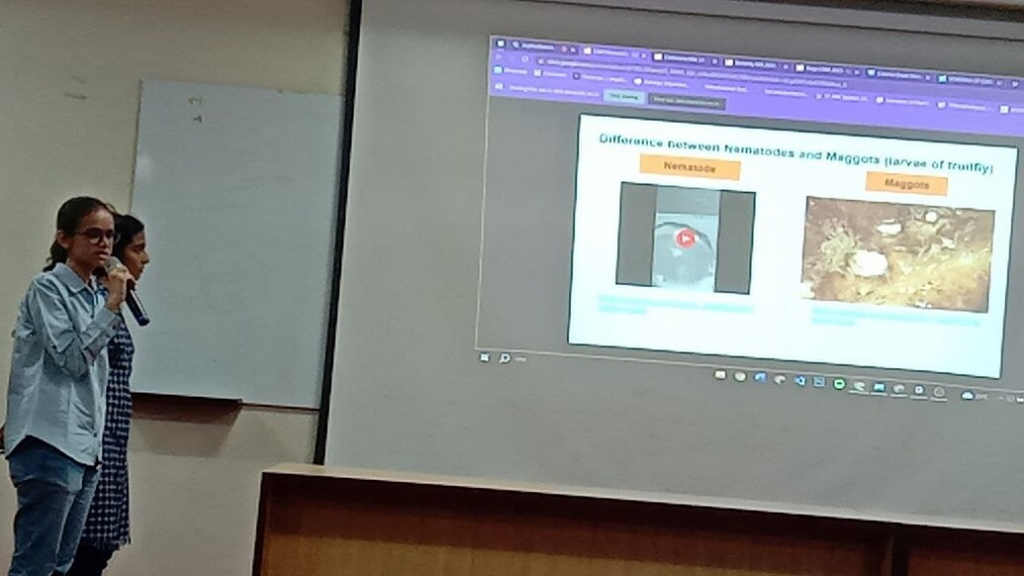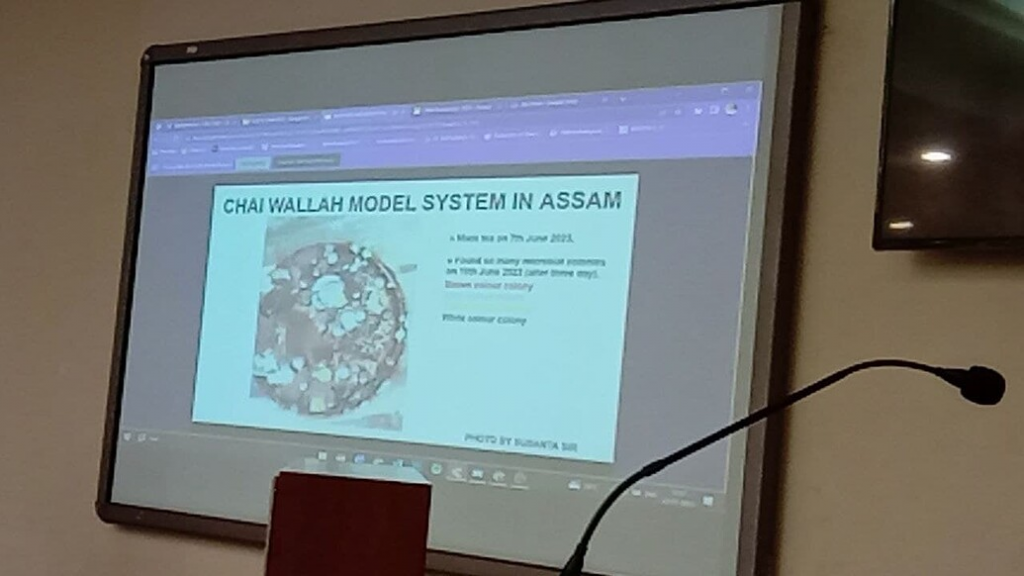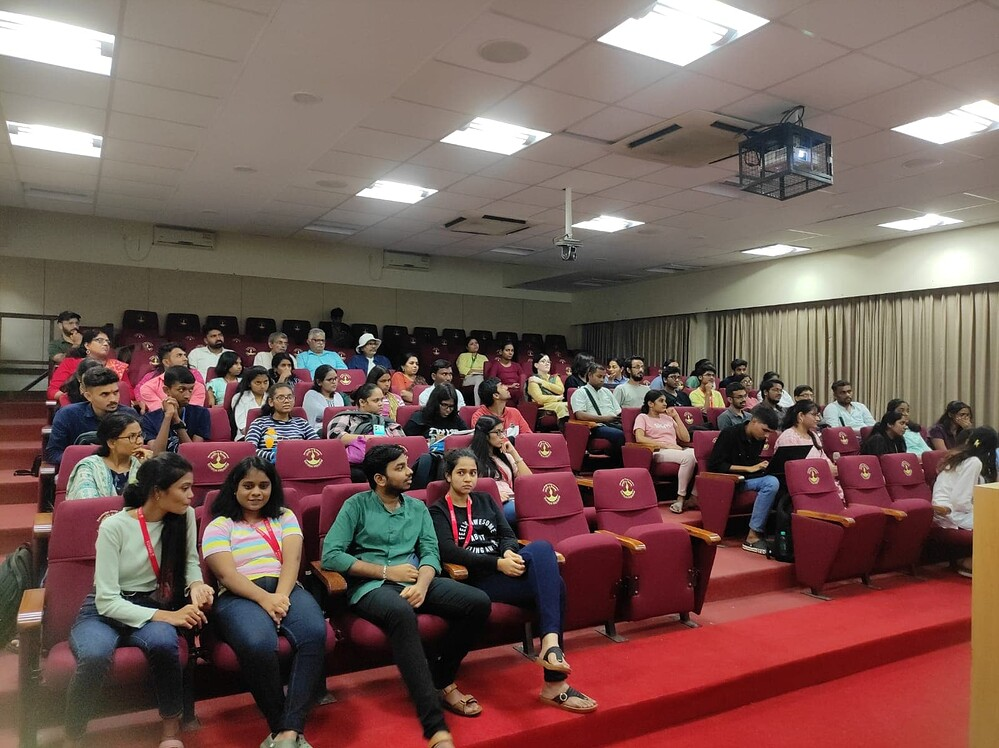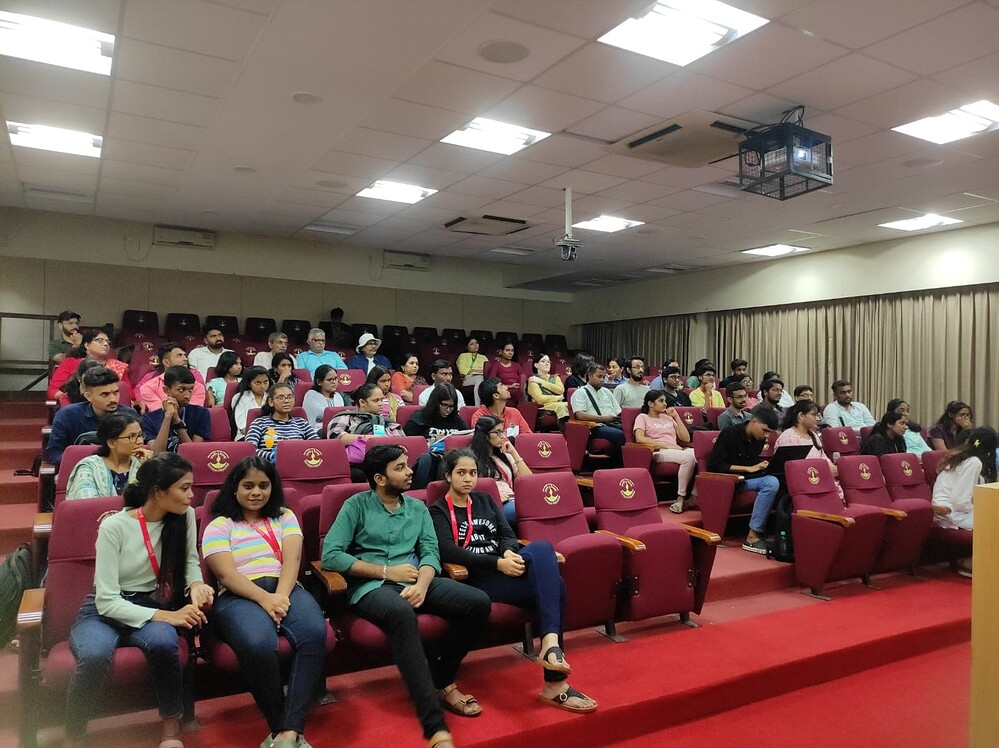 Prof. MC Arunan presenting awards to CUBE members and CUBE regional centres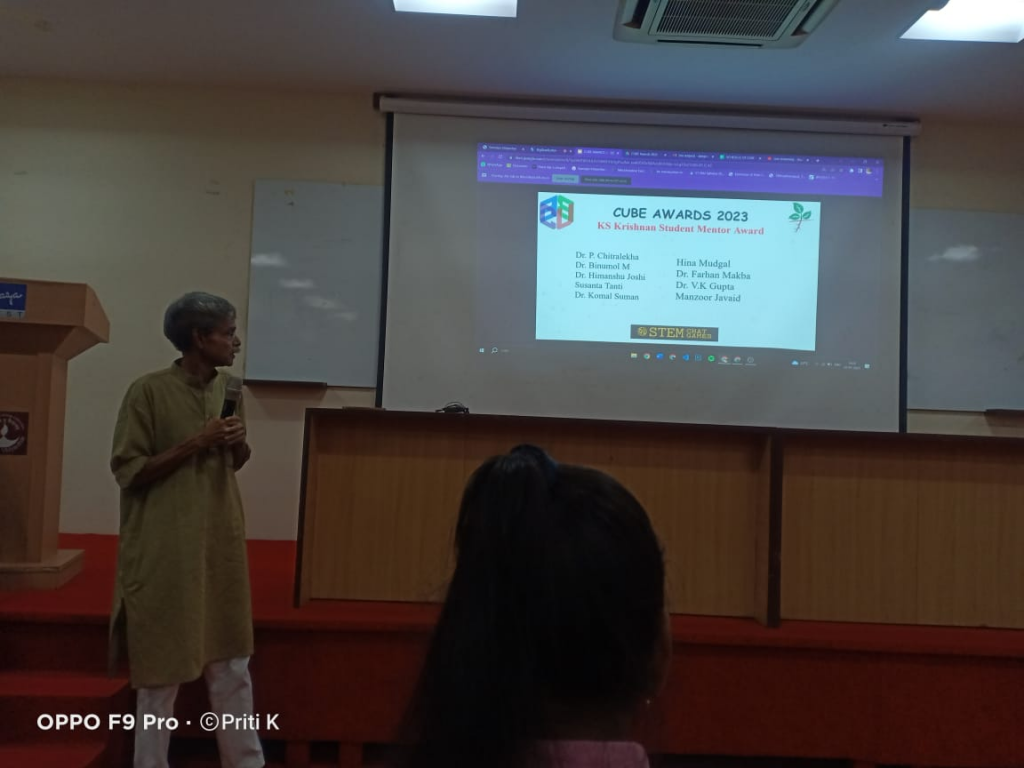 Aashutosh introducing genesis of CUBE and CUBE Lab in Somaiya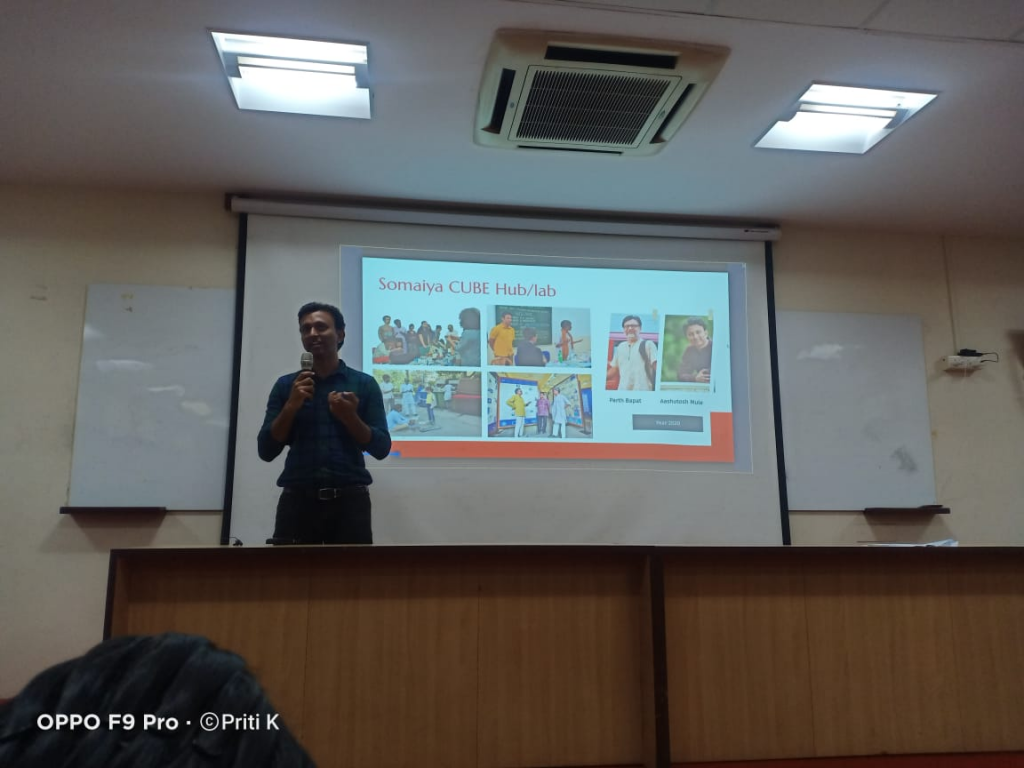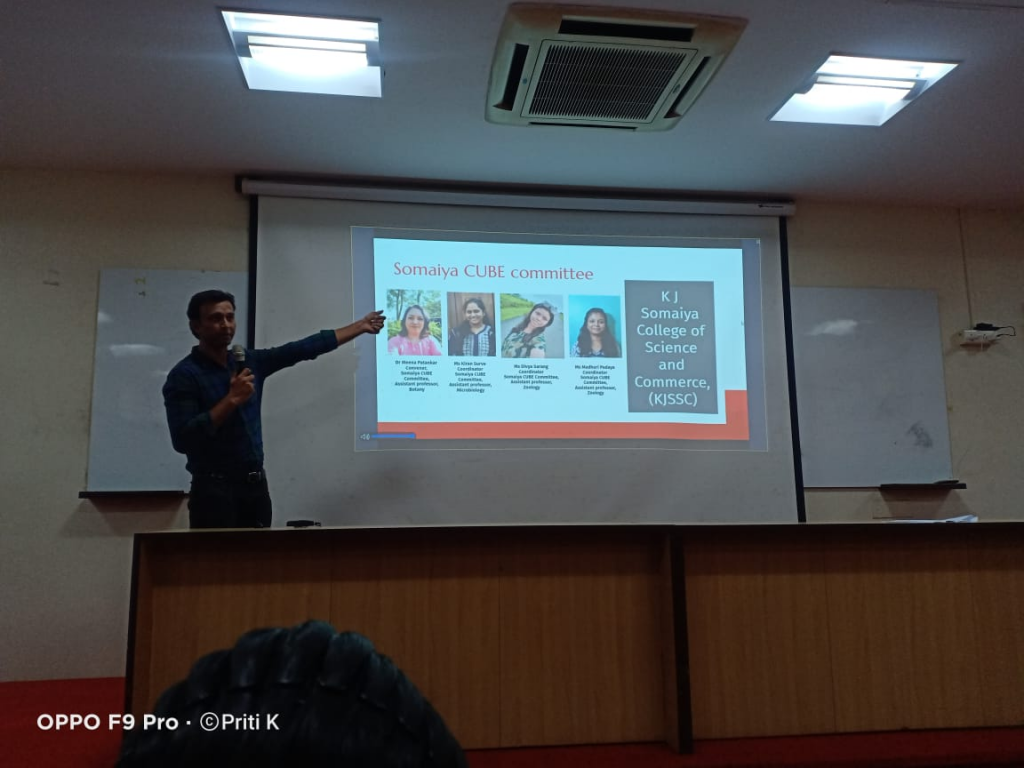 CUBE National Meet Recordings: