The story of the new BPCV (Banana, Potato, Custard apple, Vinegar) media for culturing Fruitfly in home labs is very interesting!
Smiti, a first-year B.Sc student from Elphinstone college, Mumbai wanted to study the life-cycle of fruitflies for which she needed to culture them in her home lab. Other CUBists have been culturing fruit flies in their home labs since the start of the lockdown using the TSRV (Tomato, Rava, Sugar, Vinegar) media which was made possible through Chatshaala Discussions. CUBists found home-based alternatives to the ingredients found in a standard medium used in fruit fly labs called the Standard Cornmeal agar media.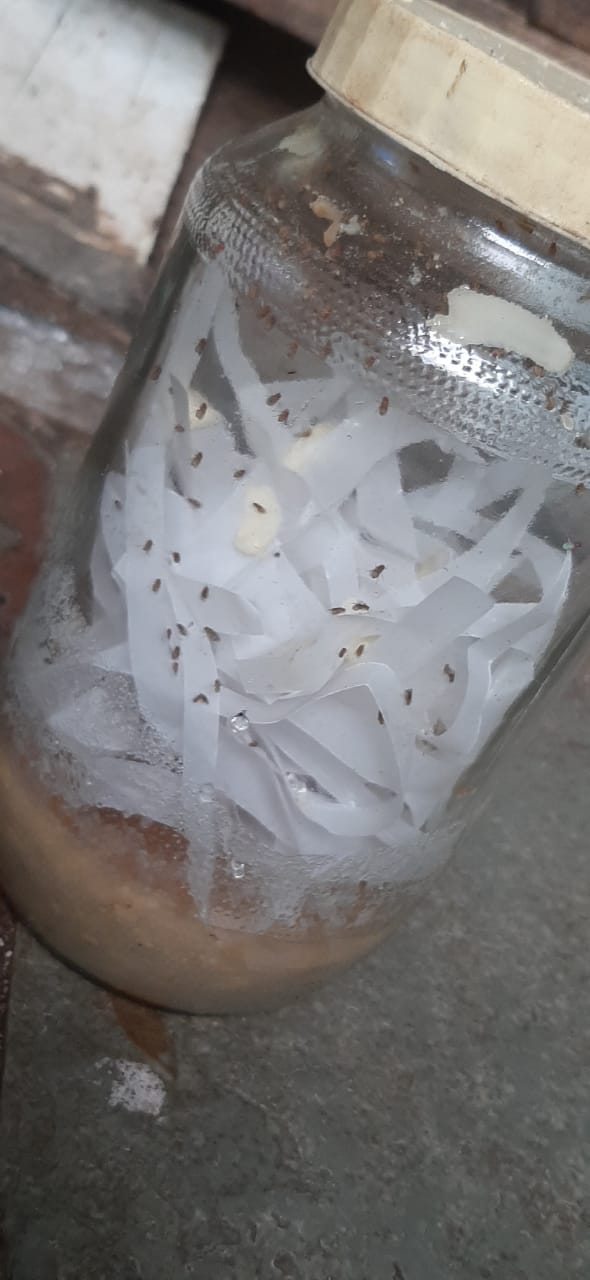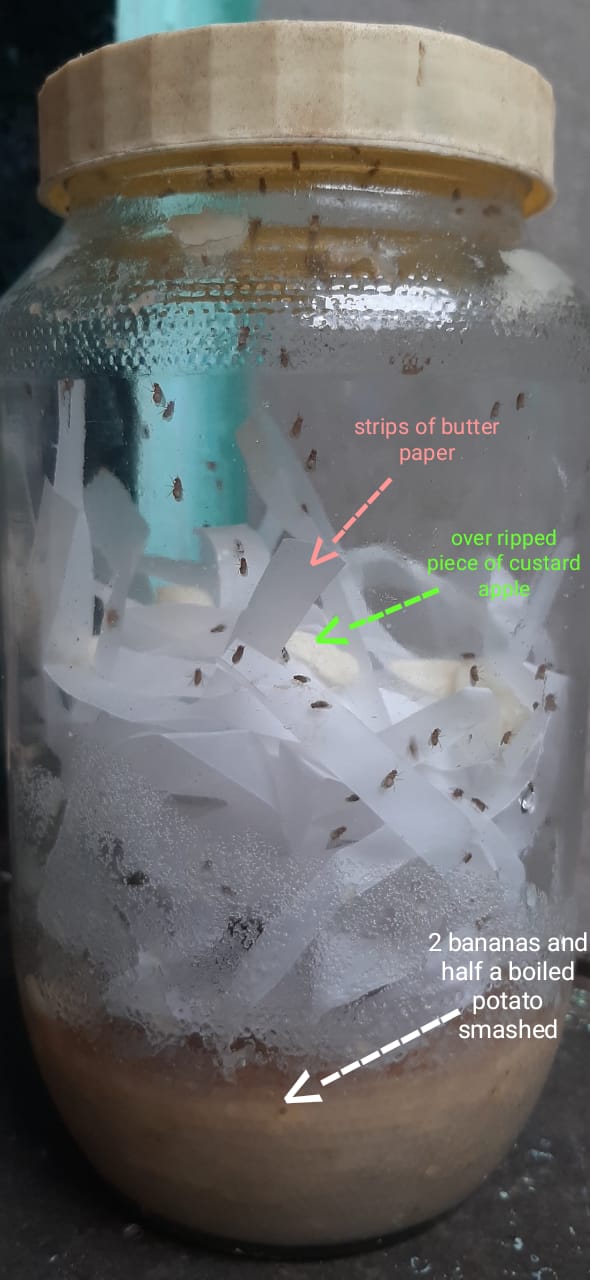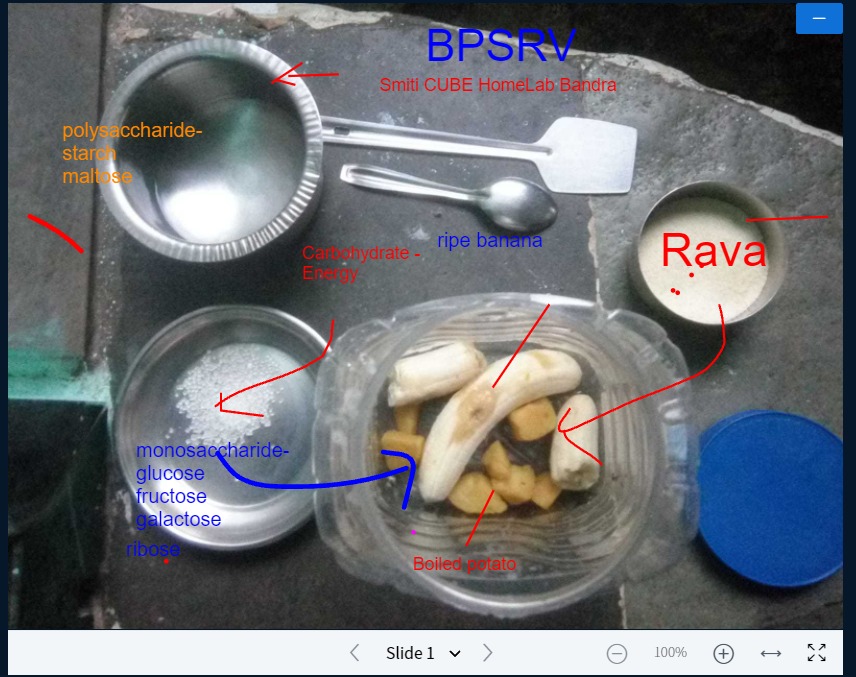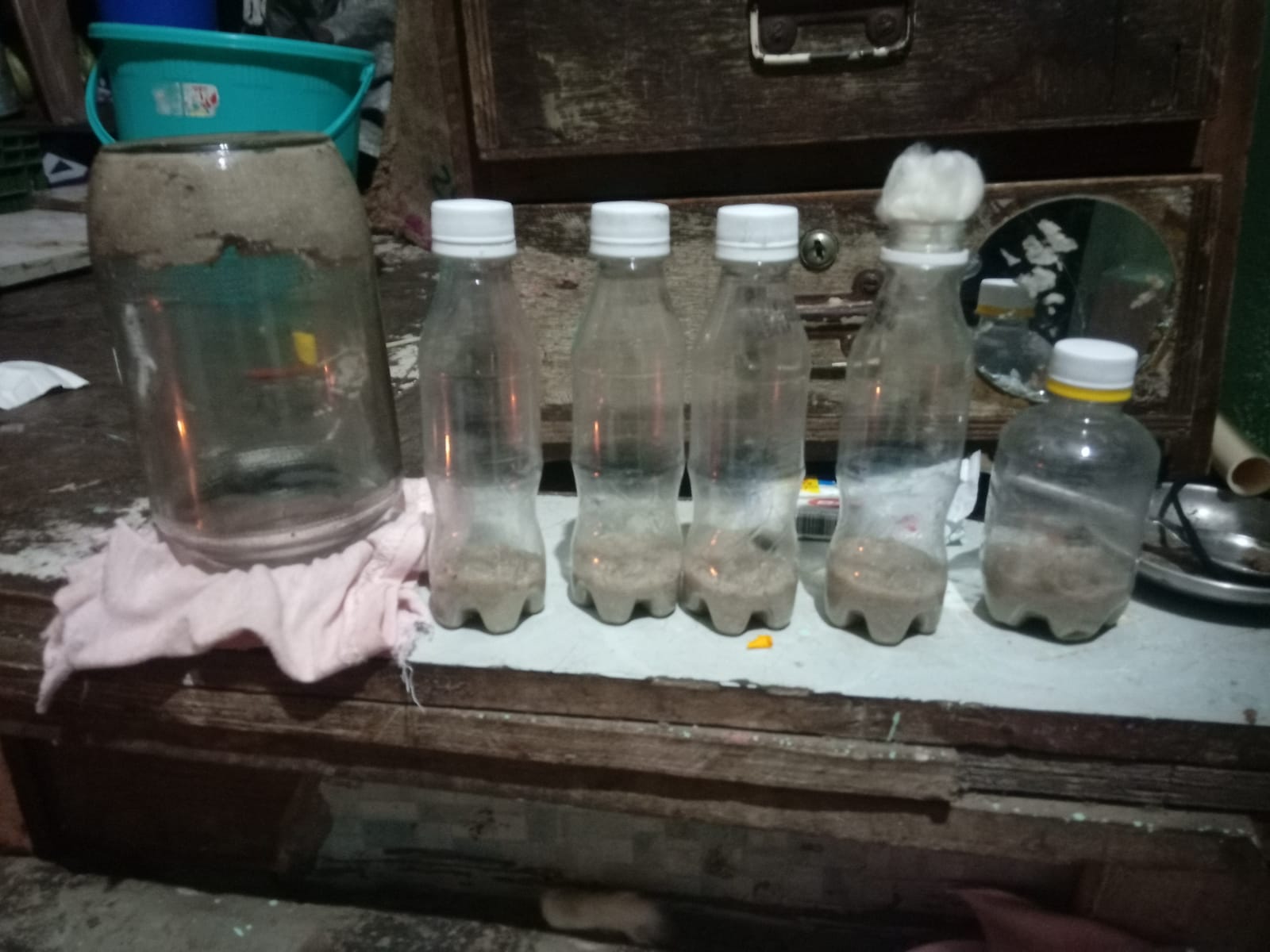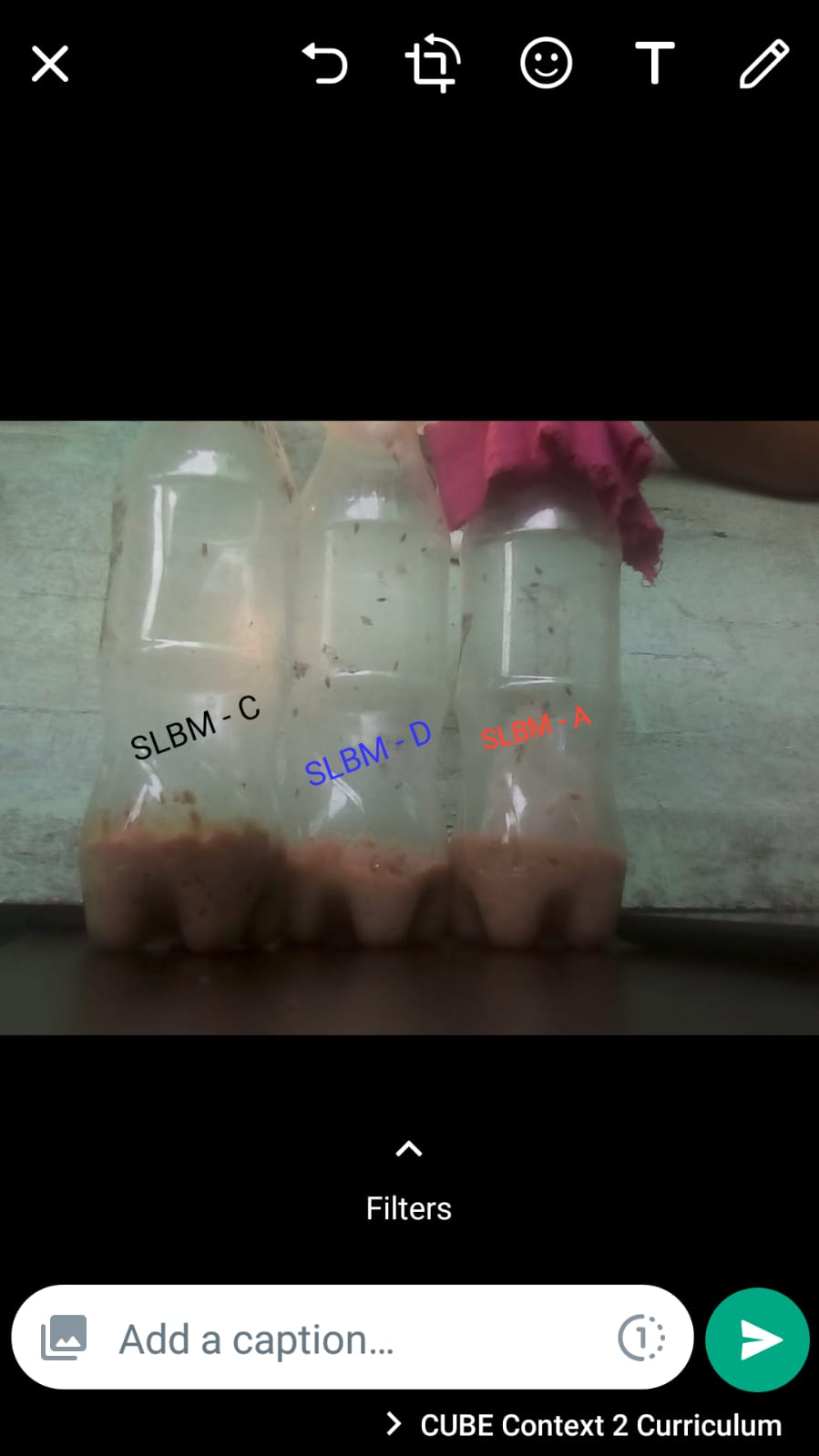 Smiti unknowingly made a media by putting custard apple, mashed potato and banana (BPCV) in a jar and kept that for trapping fruitflies and got 80-100 fruitflies on 8th October 2021. However, this medium turned liquid within a few days of the flies using it. The original TRSV medium developed by CUBists last year used rava as a component to turn the medium solid. Taking clues from the TRSV medium, Smiti replaced the custard in her medium with rava. BPCV thus became BPRV (Banana Potato Rava Vinegar) medium.
But Smiti faced another issue. The medium turned liquid and had fungal growth. So through discussions in Chatshaala, CUBists developed on her media and added vinegar to avoid fungal growth. That gave us the new BPSRV(Banana, Potato, Sugar, Rava, Vinegar) media. But again some complication arose, so in the end, potato as a component was dropped from the composition of the medium to finally give us the BSRV media which is now used for culturing fruitflies in home labs.